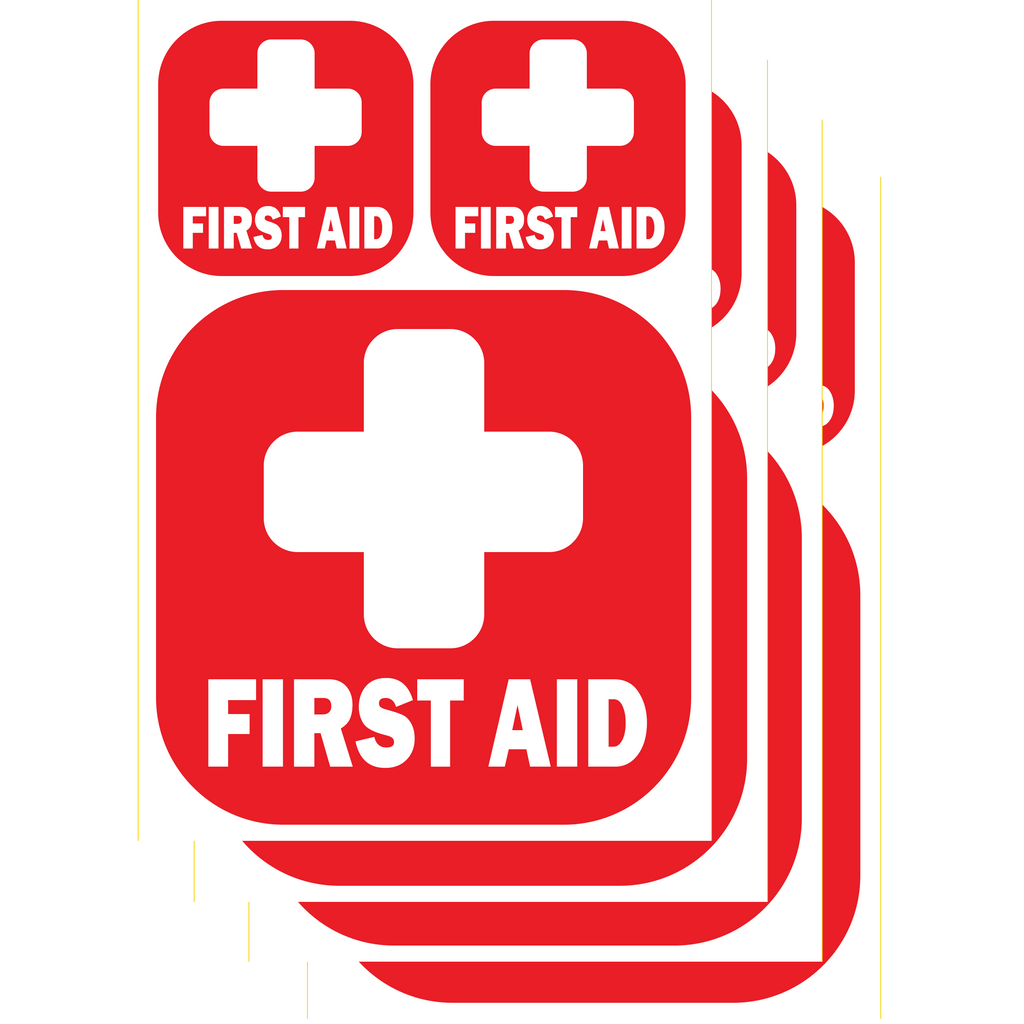 TOTOMO
12pc First Aid Kit Sign Sticker [4pc of 4"x4"]+[8pc of 2"x2"] Self Adhesive Light Reflective Vinyl Decal
---
TOTOMO 12pc First Aid Kit Sign Sticker is an essential tool for promoting safety and preparedness in various settings. By indicating the location of a first aid kit, these stickers can help individuals respond quickly and effectively in case of an emergency, potentially saving lives and reducing the risk of injury or further harm.
[Set of 12] The set includes four 4"x4" stickers and eight 2"x2" stickers, all featuring a medical cross symbol and bold lettering that reads "First Aid" The decals are self-adhesive and easy to install on any smooth surface, making them a versatile solution for various applications.

[Reflective] One of the key features is its reflective vinyl material. This means that the stickers are highly visible in low-light conditions, making them easy to spot in an emergency situation.

[Versatility] They can be used in various settings, including hospitals, clinics, schools, office buildings, and even homes. By indicating the location of a first aid kit, these stickers can help ensure that individuals have access to medical supplies in case of an emergency.

These stickers are also weather-resistant and durable, ensuring that they will last for a long time without fading or peeling. They are designed to withstand harsh outdoor conditions, as well as exposure to water, chemicals, and other elements.

In addition to their reflective vinyl material, the stickers are also highly visible due to their bold design and contrasting colors. The medical cross symbol and the text "First Aid" are designed to be easily recognizable and easily understood, even from a distance.
---
Share this Product
---
More from this collection